– Australia Working Holiday,The day and night of Sydney
If you have tried to buy domestic air ticket of Australia, for example, from Sydney to Gold Coast or from Melbourne to Cairns, you will probably go to cheap airline websitse Tigeriar or Jetstar. Usually if you compare and see which one is cheaper you will buy that one.
Let me talk about the characters of each airline first:
Tigerair:
- Thy have special deals every Tuesday

- You need to pay AUD$8.50 booking and service fee for each ticket you buy if you pay online by Credit or Debit Card, unless you have a Master Debit Card (Common Wealth, Bankwest, Westpac). NAB/ANZ/HSBC are all Visa Debit Card.
Jetstar :
- They have special deals every Friday
- They have another airport in Melbourne - Avalon, where it is in the middle of nowhere. But the ticket is cheaper than going to another airport Tullamarine.
- They have more online payment options than Tigerair. You can pay by Direct Deposit (At least 14 days before departure) or POLi without the fee of AUD$8.5 charge per ticket.

Usually it seems Tigerair is cheaper than Jetstar. However, if you need to pay the booking and service fee, the price is similar.
Solution for getting the cheapest domestic air ticket
There is one way that you do not need to pay the service fee and you can get the cheapest air ticket!

What you need to do is to use Jetstar's Price Beat Guarantee!




You just need to press 'Start Chat' and chat with the staff that you found a flight cheaper than Jetstar (You need to give him/her the link and all relevant information)




It not only gives you the price of the competitors', but also giving you 10% off extra! So you save a lot.




Condition (I just pointed out the most important ones, for further information please refer to the page):


Flights must be:

- Leaving later than 72 hours from when you start the online chat

- Both flights must leave: Within one hour of each other if they're domestic flights (Conditions are different for other flights)

- To get your discount, you must buy right away (Providing your card number and the 3 digit code behind the card)




The competitor flight must be:
- Cheaper than the lowest available comparable fare on Jetstar.com on the same route – the airports of origin and destination must be identical
- Direct and one way




The Jetstar flight you're comparing must be:
- An Economy Starter fare. We won't price beat our other fares: Economy Starter Plus, Economy Starter Max, Business Class and Business Class Max fares.
- Direct and one way
As there are many domestic flights within Australia everyday, it is not hard to search a flight that depart within one hour of Jetstar's (on the same route – the airports of origin and destination must be identical).
I helped my friend to buy air ticket Gold Coast - Sydney. I have checked Tigerair's price and it was not bad. But adding the service fee made me feel annoyed. So I searched Jetstar's and found they had flight that depart less than one hour of Tigerair's, same as return flight Sydney - Gold Coast.
Lastly I helped my friend save some money (With Tigerair's price + 10% off)
You can try too! Easy, fast and cheaper.Why not then?
Accommodation
How about accommodation? Airbnb is one of the good choices!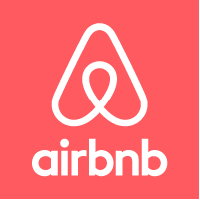 There will be $50AUD off your next trip if you register airbnb through here:
airbnb
Apart from airbnb, you can also book hotel/hostel through booking.com. This website usually don't need you to pre pay, you can choose to pay when you arrive.
Click
here
to register. After you book and stay for the first time you can have $20 for reward.
Itinerary
klook
has a lot of sale for traveling. Blue Mountain one day tour, hunter valley wine tour, big bus coupon
If you appreciate this post, please help to support the site by clicking the banner ads on the right (desktop) or underneath (mobile). Thanks!
Chinese Version