– Australia Working Holiday,The day and night of Sydney
If you still want to buy quality products in Sydney, Australia, you might mostly be hesitated as the product tax here is unreasonably high. So as a cheap traveller, you will want to go to outlets for shopping instead.
Today I will talk about how outlet works and which one you shall visit:
1. Finding cheap famous brands (Armani, Burberry, Coach, Calvin Klein, etc) – Homebush DFO
In 2 storeys high Homebush DFO, you can choose from ample of famous brands. Apart from famous brand there are also other brands which might cater you.
Middle range price apparel shops: Ripcurl, Dotti, Esprit, Billabong
Compared to other outlets, this one does not have a lot of sports brand, only Puma, Lululemon
3-5 Underwood Rd, Homebush NSW 2140
Take a train to North Strathfield/Homebush Station and walk for 23/27 minutes
Tale a train to Burwood/Strathfield/Olympic Park Station and take a bus 450/525/526 which takes you directly to the entrance
Entrance of DFO
Comfy sofa, grand deco
Luxurious brand
Lululemon, mainly selling yoga outfit
2. Finding cheap sports brands (Nike, Adidas, New Balance, etc) - Red Yard Entertainment Centre and nearby
If you mainly target to buy sports clothing, this one is the best option for you.
Near Auburn train station – Red Yard Entertainment Centre and nearby individual sports outlets
The best way to go through all shops here are to walk from Auburn train station as they are not gathered but scatter a little bit along Parramatta Road. After you get out from Auburn train station, walk to Parramatta Road and turn right. You will see Nike Factory Outlet and Lonsdale Outlet first, address is
126-130 Parramatta Rd, Auburn NSW 2144 
If you keep walking you will see Red Yard Entertainment Centre and opposite of it Adidas Factory Outlet along the same main street.
Red Yard Entertainment Centre
100 Parramatta Road, Auburn NSW 2144
Take a train to Auburn train station and walk
Apart from the three mentioned sports brands, the best here is they have Rebel Sport Outlet. If you stay in Australia for a period of time you will know this shop sell different sports brands. In addition to the three brands, there are more like Reebok, Under Amour, Asics. From running apparels, to swimsuits, basketball apparels, soccer clothing, yoga gear, etc. If you love sports you must not miss it.
Nike and Lonsdale Outlet
Rebel, my favorite
Adidas outlet, opposite to the Centre
3. Finding casual wear and want to see sportswear at the same time - Birkenhead Point Outlet Centre
Want to have a look on both things? It is possible.
Birkenhead Point Outlet Centre at Drummoyne is a place that cater you. With 4 storeys, there are over 120 shops. There are even supermarkets Cole's and Aldi. If you are hungry and you are out of budget, just get into the store and find cheap food to eat. Then you can stay here as long as you want.
Casual wear like Country Road, UGG Lifestyle, Valleygirl, Levi's, etc
Sportswear like Nike, New Balance, Asics, North Face, etc
19 Roseby Street, Drummoyne NSW 2047
Get on a bus in Sydney city
500/504/M50 and all mentioned below
At Macquarie University Train Station bus stop: 507/518
At Macquarie University/Macquarie Park Train Station bus stop: 506
Eastwood Train Station bus stop: 515
West Ryde Train Station bus stop: 501/M52/520
Parramatta/Rydalmere/West Ryde Train Station bus stop: M52/520
Birkenhead Point Outlet Centre Entrance
Over 120 shops here, how can you resist them?
You can be here shopping whole day
As you may know most of the shops in Australia close pretty early. So if you want to go to outlets best time will be weekends morning to afternoon. Happy shopping!
Accommodation
How about accommodation? Airbnb is one of the good choices!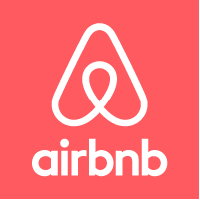 There will be $50AUD off your next trip if you register airbnb through here:
airbnb
Click
here
to register. After you book and stay for the first time you can have $20 for reward.
Itinerary
klook
has a lot of sale for traveling. Blue Mountain one day tour, hunter valley wine tour, big bus coupon
If you appreciate this post, please help to support the site by clicking the banner ads on the right (desktop) or underneath (mobile). Thanks!